1 tag
The truth about skin care.
Everyone has some sort of body issue that they feel insecure about. If you are at a point where you feel happy with yourself then good for you, but you are not in the group of people I am referring to. Whether it is weight, overgrown ears or a weird toe, I am here to admit the source of my physical insecurity, my skin. Aside from that I've also always felt that I have a very fast metabolism...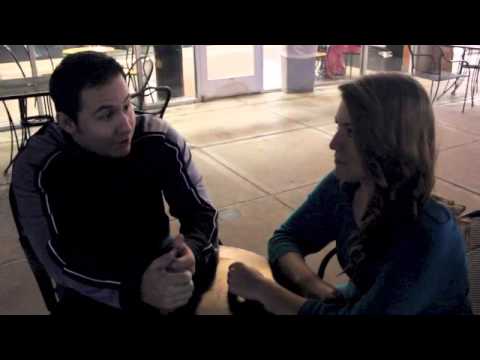 A Winter Necessity
We all live such busy lives we sometimes forget about taking care of our skin. It can be taken care of very easily. USE LOTION! Keep your skin moisturized during this cold season. Here are a few I personally like: Vaseline Essential Moisture is one of the best creams I have used. It's a great moisturizes that lasts a long time. Bath & Body Works lotions. These are the best. I seem...
MMMBop.
So it has been said that the 90s are making a comeback in fashion. Personally I have mixed feelings about this. There are certain trends in 90s fashion that I would rather see left alone. For example, overalls. I don't see how this can every be fashionable again. I don't even understand how it was once fashionable before. Sure it's cute on a toddler but a grown person and even...
Clutches and Clubs
No I'm not talking about anything related to a car. I just wanted to make that clear. By clutch I mean a clutch bag, you know, those tiny purses you see girls carrying with them when they go clubbing. Lately these have turned into cross body bags.  Anyway the point here is sharing with you what the essentials are. Let me explain. Clutches are small purses. There is a limited amount of space...
Stocking Stuffers
So the holidays are fast approaching! It seems that only yesterday we were all celebrating Thanksgiving. Time flies by and busy schedules can make it difficult to find time for holiday shopping. Here are a few of my favorite sites for stocking stuffers. You don't have to buy these online as most stores listed are within the area (South Texas): 1. Urban Outfitters: I am very into the style...
Because they can't all be good
Proactiv. I truly believe that there is a special place in hell for the lies that Proactiv feeds its audience. I've used Proactiv several times. The first couple of times, it was awesome. The later attempts were kind of a flop. It wasn't working anymore. The biggest downside is that if you ever choose to stop using the products, your face kind of BLOWS UP. I am pretty sure it ends up looking...
A Flip That Is A Flop
For those of you who don't know, ombre styled hair is that which is a darker and more natural look on the roots and fading light hair towards the bottom third of your hair. I recently read that ombre hair was out and reverse ombre was in. Whoever thought of this is a complete idiot. Let me explain myself. Reverse ombre would be extremely difficult to manage. This is because it would cause you to...
Hairapy: Tips for hair lengthening
I've recently been looking into lengthening my hair in a healthy way. I don't just want to grow it out with split ends because then at some point I'd have to get rid of the damage and it would most likely be extensive. A few pointers I've taken into account and that I have seen been helpful are the following: 1. Use lukewarm water to wash your hair, never use hot water....
Facial care: Home remedies and over the counter...
I've struggled with skin problems since my teen years. My mother is convinced she is some type of doctor after reading about home remedies or hearing from her friends of remedies that are supposed to work. To this day she has kept on buying me treatments. Here are a few brand and remedies that I have tried: Clean & Clear products: These seem to have worked, well, moderately. They are okay when...
Nail junkie: Go nude
Everyone knows that the trick to wearing lightly layered pastels is to wear nude underwear. How about giving nude nails a try? I did and found it to be quite fun. I decided to use blue tape to cover my tips as I prepped my nails. I first painted them with a couple of coats of nude nail polish and let them dry out. After that I removed the blue tape and carefully painted the tips with a golden...
Gold & Silver
A lot of people think that mixing gold and silver in their wardrobe is a no-no. The trick to this is knowing how to pull it off the right way. It all depends on what you are wearing  Yes this is true and obvious. If you have a silver sequin top on… well, I won't really judge, but anyway, if you are wearing this, please don't pick a gold skirt to go with it. This will only make...
4 tags
(Health) How to properly eat a meal: this is not...
With the Holidays coming up, I thought this would be of interest to you all. We've all posted or at least seen pictures of food being posted on Twitter, Pinterest, Facebook or Tumblr. People do this for different reasons, whether it be because they are excited about their meal or they simply like how it looks. How I see it is like this: if you have time to post a picture of your food then...
5 tags
Essential shoe styles for your winter wardrobe
With the cold season having finally made an entrance there is one thing on my mind… shoes! Winter shoes to be specific. Here are five styles that I have deemed as must haves for this season: 1. The military boot: Hey there rocker chick! Whether you are going out or just having a school-day, this style is on everyone's runway during the Fall/Winter season. From military jackets down to...
4 tags
Hairapy: Tricks for difficult bangs
So you're sitting at the salon and your hairstylist asks if you would like to cut your bangs and you decide to give it a go. Days later you begin to realize that 1. You have no idea what to do with these growing locks and 2. You don't ever want to make this mistake again.  It might be stressing you out but don't worry! There are ways to deal with a challenging hair style. Here...
My first audio slide show!
I made this as an assignment for my multimedia storytelling class. This event took place the weekend before Halloween. Enjoy! Here's the link: http://www.youtube.com/watch?v=ckRQfsQbaHE
Hairapy: color of the month
As the month of October approached I had a decision to make. I had already decided to do something with my hair for breast cancer awareness month. Initially, I was going to dye the tips of my hair pink. Since it was the tips I could easily get it trimmed off at the end of the month. The problem with this is that since I have brown hair, I would have to bleach the tips in order to get the effect...
LBD: The wear everywhere dress
If there is one piece of clothing I'd say is a must in every woman's closet, it is a little black dress. It is an essential part of any wardrobe. The versatility of an lbd is invaluable. First off, black is a very sliming color so it is beneficial to any body type. The fact that the dress is one solid color adds elegance to its simplicity. When you wear a simple piece of clothing, you...
In this podcast I address current situations and...
3 tags
I love my: Steve Madden wallet
Even with the ever expanding boutique growing in my room, I still manage to have favorites. I believe that everyone has a favorite item or if not then a few. Everyone has that one pair of shoes, that jacket, that purse, that watch that they absolutely love to wear. One of the items that falls under this category is my Steve Madden wallet. Do I love it because of the brand name? Sure, it's...
2 tags
Nail junkie: From hair to nails Ombre has evolved
There is a craze with ombre styled hair lately. For those of you who don't know what this is, I'll briefly explain. Ombre styled hair is done by bleaching the bottom part of your hair and sometimes coloring it lighter. This is done by people with light or dark hair and every color in between. It is supposed to look like a fade away. The illusion is that you have been growing out your...
10 tags
(Fashion) From punk to rocker chic
It has been a while since I have posted anything. I spent the last three weeks in Austin & Chicago and I did my fair share of shopping. I mean, I know I went to Urban Outfitters on at least five different occasions and visited Wood field Mall three times in one week. What can I say? I love to shop. Living in a city with yearlong heat has its perks. For example, the sale section at Urban...
6 tags
(Beauty) Hairapy: A summer of color
It's quite obvious that the current hair trend is an ombre hairstyle. Living in south Texas this trend was relatively new since the beginning of the summer. I had first seen this hairstyle in a picture of one of my favorite style icons, Shenae Grimes, on a paparazzi-like website. She was leaving the hair salon, wind in her hair. I remember this picture distinctly as it was the first time I...
3 tags
(Fashion) I love my: Ikat Print Shorts
Living in Texas comes with a price. One has to conform to summer days when a step out the door means feeling your makeup melt by the second. If the heat is strong enough to do that, I do not want to challenge it when it comes to what clothes I'm wearing. Knowing this, I chose a simple red racer-back tank along with my new pair of Ikat print shorts which I absolutely love! These shorts are...
8 tags
(Fashion) Nail Junkie: When the plan fails...
So many of us have ventured into the world of Pinterest and with more time on my hands, I joined into the hype this summer. The website basically works like this: Your profile contains boards in which you can add "pins" that you are interested in. For example, I have a board dubbed "Grub" about food. While looking through my search results for, let's say cookie...
8 tags
(Fashion) Casual Monday: picks of the week
It's Monday and I thought I'd share some of my picks for outfits from last week: The first is my pick for a summer movie night with friends. A blue & teal floral print top with shorts is my pick along with a blue & teal crossover bag, and gold & silver flip flops. I added a light, 3/4 sleeve gray cardigan since it can get a bit cold in the theater. The second is a...
9 tags
(Fashion) Nail Junkie: A touch of Summer
So the Summer season has begun and with sun comes a bit of fun. I love having my nails done. I own a lot of polishes and figured I would share my current favorites From left to right: Island Girl "Big Island Volcano", Island Girl "Big Island Magic", Revlon "Minted", Revlon "Zealous", China Glaze "Pink Voltage" (Neon), and China Glaze...
3 tags
(Beauty) Growing trend: Work it or Lose it?
I've noticed that recently a few starlets have made a slight alteration to their look, darker eyebrows. Mary-Kate Olsen caught the eyes of many when she arrived at this year's Met Gala with heavy eye makeup paired along with much darker brows. The media has also recently taken notice to Lindsay Lohan's recent change and has speculated that it might be due to her upcoming...
4 tags
(Beauty) Hairapy: Summer 2012
Since I personally love experimenting with my hair color and style, I figured I wasn't the only one. As the summer approaches, celebrities are debuting their styles for the season. Colored, buzzed or cut these celeb styles are turning heads and serving as the sample pictures we take to our hair stylists.  Rihanna has once again transformed her look from blonde locks with dark roots to a...
10 tags
(Fashion) The Met Ball: A night of glamour
Pointy heels and dark lipstick seemed to rule the red carpet at Vogue's annual Costume Institute Gala this year. There were some hits and plenty of misses. Florence Welch, Beyonce, Lea Michele and Rihanna definitely left their mark and are among the most talked about in terms of their choice in garments. Here is a list of the looks that captured my attention: Source: Getty Images ...